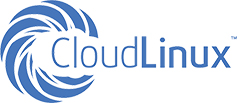 Cloud Linux
Our servers run on CloudLinux which is specifically designed around web hosting services. It allows us to limit the amount of CPU, memory and processes a single web site can use. This means a more stable environment as a single user is unable to utilize all system resources. In a typical web hosting environment one abusive user would be able to slow down all web sites on the server or even worse crash the system. This won't happen for any customer using our web hosting services.

CPanel
Each of our available web hosting packages are powered by cPanel, the most popular web hosting control panel available today. It makes it possible for you to use many of our great features without the need for much knowledge about servers or anything of that nature. Just a few clicks and you have an email account setup. With another few clicks you'll have your first database setup, allowing you to access and manipulate it through the control panel.

Softaculous
Softaculous is an auto installer growing in popularity as an alternative to other installers and comes pre-installed in all web hosting packages. It provides over 230 scripts allowing one click implementation of the most popular CMS and web applications available like Wordpress and Joomla. With over 230 scripts available Softaculous offers significantly more variety than other installers. It also provides updates at a much more rapid pace than other auto installers available today.